February 6th, 2017
by admin3
0
0
It's February, The Month of Love, but let's not wait until Cupid's arrow falls to give our expressive eyes the respect and attention they so lovingly deserve.
February is the month that we pay special attention to Age-related Macular Degeneration (AMD), the leading cause of blindness among older Americans. The numbers are rising so high, so fast, that the American Macular Degeneration Foundation estimates that by 2030, 6.3 million Americans will be affected by AMD, the condition that limits a person's ability to read and recognize faces.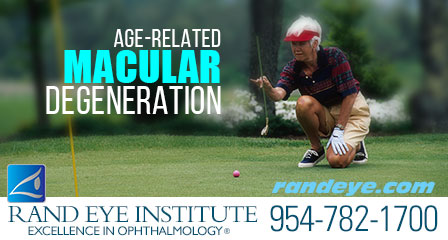 As of today, there is no sure-fire cure for AMD, but there are some simple steps you can take to prevent it from happening to you:
Since AMD has no early warning signs, getting a regular comprehensive eye exam from an ophthalmologist is critical to diagnosing and treating AMD in its early stages. It is recommended that people over 65 have an exam every one to two years, even if they have no symptoms or eye problems.
Your family history plays a role in your future contact with AMD. If you have a close relative with AMD, you have a 50% chance of developing the condition. Speak with your family and research your family history for AMD. The earlier it is caught, the better the chance of saving your vision.
Diet plays a significant role in reducing AMD. Studies published in the American Journal of Epidemiology, Ophthalmology and Archives of Ophthalmology found higher levels of lutein and zeaxanthin in the diet are associated with a lower incidence of AMD. These include diets rich in omega-3 fatty acids such as fish. Maintaining proper weight and reducing your intake of saturated fats and cholesterol also helps prevent AMD. See these foods and recipes helpful in warding off AMD.
Quit smoking. This is always recommended whether you are at risk for AMD or not. Studies by the American Academy of Ophthalmology have shown that smokers are twice as likely to develop macular degeneration compared with non-smokers.
There are two types of AMD. In our next blog, we'll define them both for you.
About The Author