August 14th, 2017
by admin3
0
0
It's August and while summer vacation is winding down, students and parents are preparing for another school year. This year, don't forget to include on your back-to-school checklist an annual eye exam.
It is important to have your child's eyes tested, because it can lead to greater success in the classroom since much of a child's learning occurs visually.
Have you noticed any change in your child's vision? Here are some signs and behaviors you can watch for that may indicate a child is struggling with his or her vision.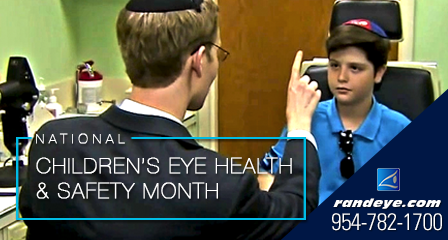 Is Your Child Doing Any of the Following?
Rubs eyes frequently;
Closes or covers one eye;
Tilts head or thrusts head forward;
Has trouble reading or doing other close-up work, or holds objects close to eyes to see;
Blinks more than usual or seems cranky when doing close-up work; or
Squints eyes or frowns.
Does Your Child Say Any of the Following?
"I can't see very well"
After doing close-up work, your child says, "I feel dizzy," or "I have a headache,"
"Everything looks blurry," or "I see double."
It is recommended that your child have an annual eye exam to screen for any abnormal changes in vision or to confirm that all is well. Let's start the new school year off with an "A" in vision!
About The Author