Eyesight has the largest impact on our day-to-day life. Vision is the ONE sense that people fear losing the most. Pay attention to your eye health so that you can spot problem areas in your vision sooner.
Healthy Vision Month is a great time to learn more about eye health- care and an opportunity for you to gain a better understanding of how at-risk you may be for potential vision problems.
How do you know if YOU are at risk?
Many common eye diseases that can lead to vision loss or blindness, such as diabetic eye disease, glaucoma, or age-related macular degeneration (AMD), often have no early warning signs or symptoms. Scheduling regular eye exams to make sure your eyes are healthy and seeing their best is most important. However, the risk of vision loss and blindness is higher for some based on race, ethnicity, and other demographic and socioeconomic factors.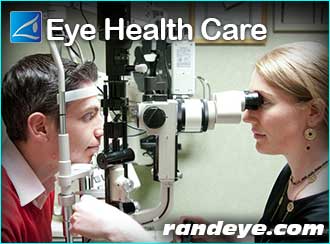 SEE if it's you
You might be at higher risk for vision loss if you have a family history of eye disease; have diabetes; are African American, Hispanic/Latino, American Indian, or Alaska Native; or are older than age 50.
Glaucoma affects your side or peripheral vision first. Turns out it's three times more common in African Americans than in Caucasians, in fact, in African Americans it is a leading cause of blindness.
Diabetic retinopathy can lead to blindness caused by uncontrolled diabetes. Studies show that it occurs more often in Hispanics/Latinos than in Caucasians.
American Indians and Alaska Natives are 35 % more likely to get diabetes than the average adult in the U.S, putting them at increased risk of diabetic eye disease.
Older adults are at higher risk of developing age-related eye diseases and conditions such as AMD, glaucoma, or cataracts. AMD is a leading cause of blindness in Caucasians.
What does all this mean? It means that now more than ever, you should look to The Rand Eye Institute for all of your vision needs. Schedule your yearly comprehensive eye exam today to maintain healthy eyes all year long.
About The Author