Save Time at Check-In and Register Online.
Click on the link below to fill-out the NEW Patient Registration Forms Online.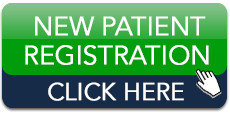 You will be redirected to our secured patient registration portal.
Thank you for choosing the Rand Eye Institute.
Please Note: Your security and privacy is important to us. We do not share your information.
Printable Patient Forms
Printable forms available for your convenience. If you registered via the online registration portal you may skip this section.  If you did not register online, to expedite your registration at the Rand Eye Institute, for your convenience we are posting the necessary forms for you to download.
Please follow the instructions below:
1. Download the three forms below
2. Print and fill them out
3. Bring the completed forms with you on the day of your appointment
4. Submit the forms at the front desk
Thank you for choosing the Rand Eye Institute
Please Note: To view and print the forms you need Adobe Acrobat Reader available free