It's a known fact that we get our eye color from our parents. But did you know that your eye health can be hereditary, too?
That's why during Healthy Vision Month, and all year long, you should talk to your family members, including parents, grandparents, aunts and uncles, about THEIR eye health history. You might be surprised to learn that genes are a factor in eye disease, including the leading causes of blindness.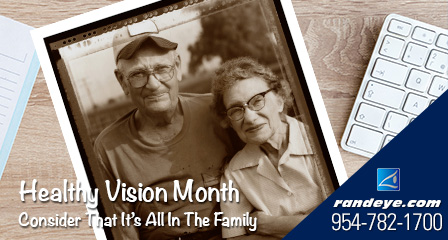 In order to keep your eye health on the straight and narrow, learn if anyone in your family history has been diagnosed with an eye disease. This will help determine if you're at a higher risk for developing an eye disease yourself.
So while you may have "Your Father's Eyes", you may end up with his eye conditions too.
If you think you might be at risk, or if it's been a while since you've had an eye exam, like more than a year or two, you owe it to your future family members to have a comprehensive eye exam. Call or click here to schedule yours.
About The Author