March 31st, 2015
by admin3
0
0
As many precautions as we take, sometimes the inevitable happens. If an injury to the eye does occur, it is important to know what to do in order to prevent any serious problems.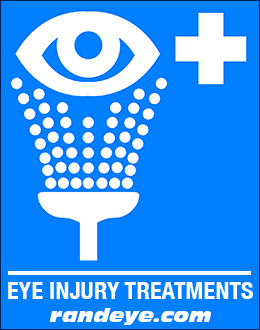 Specks in the Eye
Don't rub the affected eye.
Flush the eye with lots of water.
See a doctor if the speck doesn't wash out, or if pain or redness continues.
Cuts, Punctures, and Foreign Objects in the Eye
Unlike with specks of dust or metal, be sure not to wash out the affected eye.
Don't try to remove a foreign object stuck in the eye.
Seek immediate medical attention.
Chemical Burns
Immediately flush the eye with water or drinkable liquid. Open the eye as wide as possible. Continue flushing for at least 15 minutes, even on your way to seeking medical care.
If a contact lens is in the eye, begin flushing over the lens immediately. Flushing may dislodge the lens.
Seek immediate medical attention.
Blows to the Eye
Apply a cold compress without pressure, or tape crushed ice in a plastic bag to the forehead and allow it to rest gently on the injured eye.
Seek immediate medical attention if pain continues, if you have reduced vision, or if blood or discoloration appears in the eye.
About The Author