It is important to keep our eyes healthy. Here are some ways you can do just that!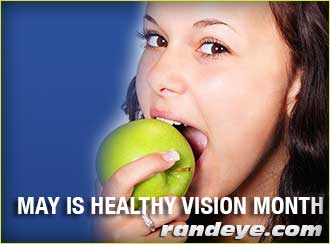 Get a dilated eye exam.
Getting a dilated eye exam is the only way to catch eye diseases early, because with many, there are no warning signs. Talk to your eye care professional about how often you should have one.
Live a healthy lifestyle.
Eating healthy foods, maintaining a healthy weight, managing chronic conditions, and not smoking can lower your risk of eye disease.
Know your family history.
Talk to your family members about their eye health history. It's important to know if anyone has been diagnosed with an eye disease, since many are hereditary. This will help to determine if you are at higher risk for developing an eye disease yourself.
Use protective eyewear.
Protect your eyes when doing chores around the house, playing sports, or on the job to prevent eye injuries from happening. This includes wearing safety glasses, goggles, safety shields, and eye guards that are made of polycarbonate.
Wear sunglasses.
When purchasing sunglasses, look for ones that block out 99 to 100% of both UVA and UVB radiation, so you can keep your vision sharp and eyes healthy. A hat offers great protection, too!
About The Author