December 21st, 2016
by admin3
0
0
Santa's busy in his workshop, so while he and the Elves are getting ready for Christmas deliveries, we "present" a list that YOU might want to check twice before heading out to complete your side of the shopping, because December is:
Safe Toys and Celebration Month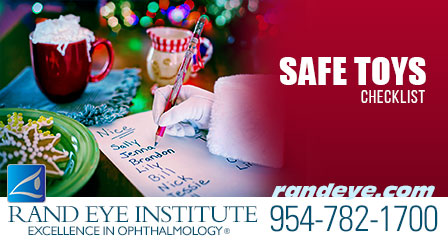 The public safety non-profit, which has been keeping an eye out for our kids since 1973, is W.A.T.C.H., which stands for "World Against Toys Causing Harm". They've done the legwork for parents all over the country with their list of the "10 Most Dangerous Toys of 2016", designed to help moms, dads and Santa pick out the perfect and safest gifts this holiday. Please take a moment to look it over. You might even want to share this link with friends and family, to ensure that their gift giving choices for your kids are in line with toy safety. Check out the list here.
Luckily the "bad" list is small and we can browse through a very long "good" list on Good Housekeeping's website "Good" toys for 2016. Their experts vetted 500-plus new toys for safety, quality and skill-building and compiled their list of Toy Award Winners, they then asked the toughest critics of all- kids – to name the "bestest" of them all. Click here to start making your list.
Have a SAFE and Happy Holiday Season.
About The Author