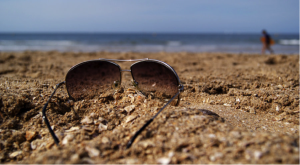 A recent poll taken through the American Academy of Ophthalmology (AAO), shows that there is a need for greater awareness regarding the sun's sensitivity and UV safety. In addition, the poll also states that the majority of Americans are unaware that taking common everyday drugs, while having light-colored eyes can make them more vulnerable to UV exposure. This happens to be a contributing factor to certain eye conditions and diseases.
Such diseases consist of eye cancers and cataracts, which are some of the leading causes of blindness in the world. Higher amounts of UV exposure might not cause permanent blindness, but it can cause temporary blindness, in some cases.
Here are some tips to follow when trying to protect your eyes from the sun:
Choose glasses that block 100% of UV rays (both UV-A and UV-B). Avoid blue tinted sunglasses (they emit UV light which you are supposed to be blocking out).
Wear sunglasses even when it is cloudy outside (UV rays go through clouds and can still affect you).
Wear a hat (even with your sunglasses).
Be aware of what medicine you are taking (as some can increase UV sensitivity).
Going to the beach? Be prepared, the sun reflects off the sand and water, so wear those shades.
Contact lenses may not have UV protection, so remember to surely wear your sunglasses.
Use non-irritating sunscreen: PABA free (it can irritate the eyes).